Four must-read articles: Soccer in 2018, story of a college rape, Gates' favorite book, being wrong
A weekly guide to stories you don't want to miss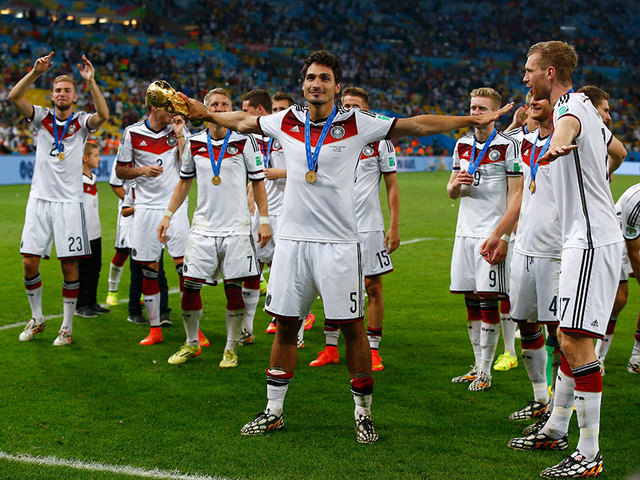 WASHINGTON, D.C. - First things first: the World Cup.
The final proved what the English star Gary Lineker said years ago: "Football is a simple game. Twenty-two men chase a ball for 90 minutes and at the end, the Germans always win."
If you didn't get into it, my condolences. You missed an epic.
If you're a soccerphobe, no condolences, just scorn for you.
If you're a right-thinking American patriot, you're already thinking of Russia 2018. And ESPN has a look at the up-and-coming stars in the American pipeline.
Gideon Zelalem: You heard it here first.
I think the water cooler piece Monday will be from The New York Times. Veteran investigator Walt Bogdanich has a detailed, step-by-step report on the investigation of a rape at Hobart and William Smith College in New York.
What makes this story different is the cooperation of the victim and that Bogdanich had all the transcripts and records of the school's investigation. It is a sad story all the way around that should dissuade anyone from having simplistic views on this hyper-charged problem.
A less depressing offering comes from none other than Bill Gates. Yes, that Bill Gates. He reviews his favorite business book ever for The Wall Street Journal.
It's a book I'd never heard of, "Business Adventures" by John Brooks, a collection of stories he wrote for the New Yorker in the 1960s. Of course it was Warren Buffet who gave the book to Gates.
I am going to get it, but I don't really want to buy it on Amazon.
Tufts University professor of international relations Daniel Drezner has an interesting piece in The Chronicle of Higher Education. It is all about the potential benefits and utility of being wrong. He thinks some new practices that have come out of the Internet might even help scholars benefit more from the errors of their ways:
"It is possible that scholars will become increasingly likely to admit being wrong. Blogging and tweeting encourages the airing of contingent and tentative arguments as events play out in real time. As a result, far less stigma attaches to admitting that one got it wrong in a blog post than in peer-reviewed research. Indeed, there appears to be almost no professional penalty for being wrong in the realm of political punditry. Regardless of how often pundits make mistakes in their predictions, they are invited back again to pontificate more.

"As someone who has blogged for more than a decade, I've been wrong an awful lot, and I've grown somewhat more comfortable with the feeling. I don't want to make mistakes, of course. But if I tweet or blog my half-formed supposition, and it then turns out to be wrong, I get more intrigued about why I was wrong. That kind of empirical and theoretical investigation seems more interesting than doubling down on my initial opinion. Younger scholars, weaned on the Internet, more comfortable with the push and pull of debate on social media, may well feel similarly."
I think you'll like this. But I might be wrong.
DecodeDC's foremost aim is to be useful. That means being a reliable, honest and highly entertaining source of insight and explanation. It also means providing multimedia coverage of Washington's people, culture, policies and politics that is enlightening and enjoyable. Whether it's a podcast, a video, an interactive graphic, a short story or a long analysis, it will be based on this guiding principle: We are in DC but not OF DC.